03/21/2017 / By News Editors
---
A North Korea spokesman said on Monday that it is not frightened by US threats
The spokesman said the North would not be deterred in its nuclear program
US Secretary of State Rex Tillerson recently warned of tougher sanctions, more pressure, and possible military action
The Trump administration is considering sanctions against North Korea
The sanctions would be aimed at cutting North Korea off from the global financial system and seizing Kim Jong-un's assets outside the country 
(Article by Kelly McLaughlin from the DailyMail.co.uk )
North Korea said on Monday that it is not frightened by US threats of possible pre-preemptive military action to halt its nuclear and missile buildup and that the country is fully ready to go to war.
A spokesman for North Korea's Foreign Ministry slammed US Secretary of State Rex Tillerson's recent talk of tougher sanctions, more pressure, and possible military action, and said the North would not be deterred in its nuclear program.
'The US should face up to the situation of the world with its eyes wide open. The DPRK has the will and capability to fully respond to any war the US would like to ignite,' Korean Central News Agency (KCNA) cited an unidentified Foreign Ministry spokesman as saying.
'If the businessmen-turned US authorities thought that they would frighten (North Korea), they would soon know that their method would not work,' he said, making an indirect reference to President Donald Trump and his wealthy cabinet picks.
Meanwhile, the Trump administration is considering sweeping sanctions aimed at cutting North Korea off from the global financial system and seizing Kim Jong-un's assets outside the country, a senior US official said on Monday.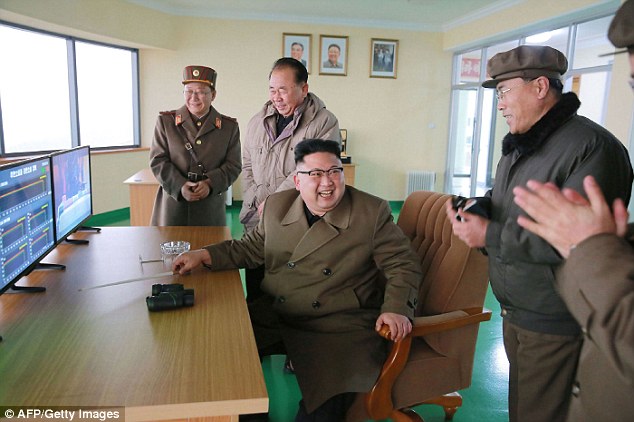 Read more at: dailymail.co.uk
Submit a correction >>